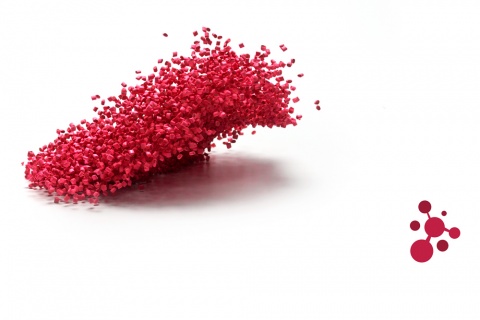 Description
Produced from renewable sources (castor oil) Polyamide 11 exhibits optimal mechanical characteristics, with Elastic Moduli that can vary from 1200MPa to 200MPa; particular attention should be given to its optimal impact resistance at low temperatures, even in absence of the addition of elastomers. It exhibits optimal chemical resistance, which along with its exceptional intrinsic flexibility, its low permeability to gas and hydrocarbons, and its dimensional stability, render it an optimal candidate for all applications in aggressive environments. The high ratio between -CH2- groups and -CONH- groups lends this polyamide the property of low water absorption and the resulting dimensional stability. The innumerable types of polyamide 11 in commerce allow for various applications from industry to the extrusion of prophylactics, thermoforming, injection molding, etc.
Discover more about PA 11
+
More info
SYNTHESIS
Polymer derived from the reaction of the condensation polymerization of the 11-aminoundecanoic acid.
STRUCTURE

PROPERTIES
Dimensional stability

Excellent chemical resistance

Resistance to atmospheric conditions

Resistance to hydrolysis

Resistance to UV rays

Adjustable mechanical properties according to the applications

Low coefficients of friction and wear

Optimal barrier characteristics

Optimal colorability

Cold impact resistance
Show less
-
Typologies
The heart of our production is extrusion and with this process we generate wounded linear tubes or straight cut pieces of tube. With further processing, we produce other types of products and we finally combine accessories and other items to complete the range.
Single, flexible, non-thermoformed tube, wrapped in coils of various lengths.
PRO:
small footprint;
long distances seamless.
VERSUS:
elastic memory of the winding;
tolerance on the cut of +/- 2% of the length.
Single extruded tube or spiral thermoformed multi-tube.
PRO
compact dimensions;
elastic memory of return of the tube to the original compact position;
if purchased already connected, quick installation.