Processes
At the heart of our product is extrusion, a process from which we get a cylindrical profile in technopolymer that constitutes our core business. From this profile then derives every other process of rework to cut it of the desired length, assemble it in bundles, thermoform it, strengthen it with textile braid, incur it and possibly regenerate it for re-entry into the production cycle.
Each product in Mebra comes from the design or research and development department that works closely with the customer for the development of the most suitable solutions to meet the needs of a dynamic market.
Extrusion and co-extrusion
All plastic processes made by Mebra Plastik Italia S.p.a. have in common a production phase called extrusion. 
Extrusion is an industrial production process of plastic deformation that allows to produce pieces in constant section, which in our case translates into the process by which fusion-led thermoplastic materials are pressed continuously through matrices to create a profile that in most cases is cylindrical in shape.
Our extrusion lines are equipped with innovative and cutting-edge technologies and allow us to create single-layer, multi-layer and co-extruded tubes. In this way, the use of raw materials of excellent quality, is enriched by the possibility of combining them taking advantage of their peculiar advantages and satisfying every type of need for each type of application at medium-low pressure. 
Among our special extrusions are cover rework with single tube sheaths or pipe assemblies, the production of calibrated coaxial tubes, the production of non-cylindrical profiles.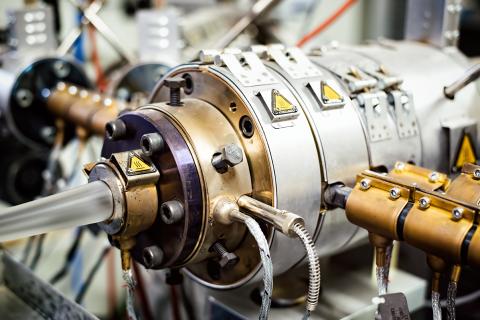 Bespoke cutting
In addition to the realization of standard rolls, spools and coils, according to the customer's needs we make both custom-made matasses and custom-made straight bars cut to very low tolerances. The bars can then be cut either standard 90° contact or cut on one or both sides at 45°. On request we can then cyanide the tube to make catchers.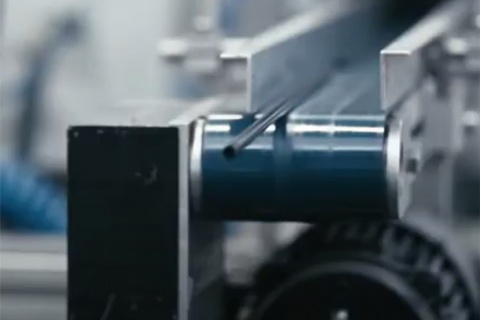 Heat sealing
Heat sealing is a delicate process for which, pipes of materials that lend themselves to this type of processing, are welded together in the number and configuration established by the customer. What makes this solution extremely interesting is the reversibility of the process. The pipes welded together, in fact, can still be separated and used with push-in fittings, without welding residues causing leakage. Over the years Mebra has refined the technique of heat-welding by developing internally machinery that allows us to produce high quality heat-sealed pipes.