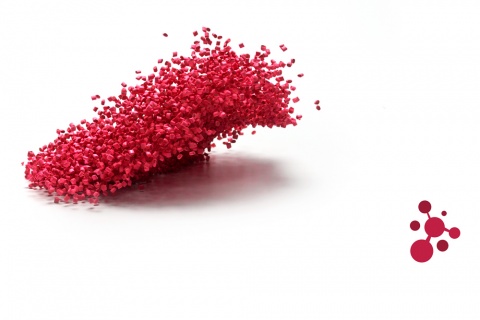 Description
Polyphthalamide is a polymer derived from renewable sources. The base monomer exhibits an aromatic ring that gives rigidity to the structure, giving this product unique characteristics, greater resistance and rigidity at high temperatures, better stability and consistency regarding its mechanics in humid environments, and good resistance to a vast array of chemicals. Its excellent resistance to thermo-oxidative aging (which is accelerated from heat sources) renders it ideal for contact with hot fluids.
Discover more about PPA
+
More info
SYNTHESIS
Polymer derived either from the reaction of an organic aromatic bifunctional acid with a bifunctional ammine, or from the self-condensation of a ω-amino acid or a lactam.
STRUCTURE

PROPERTIES
Dimensional stability

Optimal chemical resistance

Resistance to atmospheric conditions

Resistance to hydrolysis

Resistance to UV rays

Adjustable mechanical properties according to the application

Resistance to high temperatures
Show less
-
Typologies
The heart of our production is extrusion and with this process we generate wounded linear tubes or straight cut pieces of tube. With further processing, we produce other types of products and we finally combine accessories and other items to complete the range.
Single, flexible, non-thermoformed tube, wrapped in coils of various lengths.
PRO:
small footprint;
long distances seamless.
VERSUS:
elastic memory of the winding;
tolerance on the cut of +/- 2% of the length.