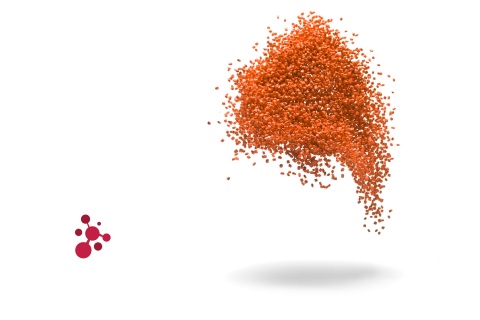 Description
Polyurethane exhibits a wide range of properties, due to the possibility to modulate the polyols, diisocyanates, catalysts, and additives. The ether-based polyurethane stands out for its resistance to hydrolysis and to microbic attack; it also has optimal mechanical properties at low temperatures and optimal resistance to abrasion. It is resistant to UV rays, if given the appropriate additives, and it is even possible to make it self-extinguishing or conductive. Attention should be given to the chemical resistance of polyurethane, which in general is not high: once the polymer enters into contact with an aggressive substance, the degradative phenomena that are triggered lead to the rupture of the material; in most cases the structural failure of the tube is preceded by swelling. An example of these two phenomena is verified when the polyurethane is in contact with acids and concentrated alkaline solutions, which cause a rapid breakdown of its mechanical properties. Contact with saturated hydrocarbons, diesel gasoline, and kerosene (paraffin), instead, leads to swelling and a reduction in mechanics, but not irreversibly. This phenomenon is reversed once the solution has evaporated and the initial properties are restored.
Discover more about Ether polyurethane
+
More info
COMMON NAME
Polyurethane or Thermoplastic Polyurethane
MORPHOLOGY
Semi-crystalline or amorphous polymer
SYNTHESIS
Ether polyurethane is obtained by the polyaddition of ether-based polyols and diols (of varying chain length) with diisocyanates.
STRUCTURE

PROPERTIES
Dimensional stability

Resistance to hydrolysis

Resistance to microorganisms

Optimal wear and abrasion resistance

Good resistance to traction and tearing

Optimal capacity for shock absorption

Optimal flexibility at low temperatures

Excellent impact resistance in the cold

Resistance to oils, greases, oxygen, and ozone

Lightness

Adjustable mechanical properties according to the application

Optimal colorability
Show less
-
Typologies
The heart of our production is extrusion and with this process we generate wounded linear tubes or straight cut pieces of tube. With further processing, we produce other types of products and we finally combine accessories and other items to complete the range.
Single, flexible, non-thermoformed tube, wrapped in coils of various lengths.
PRO:
small footprint;
long distances seamless.
VERSUS:
elastic memory of the winding;
tolerance on the cut of +/- 2% of the length.
Single extruded tube or spiral thermoformed multi-tube.
PRO
compact dimensions;
elastic memory of return of the tube to the original compact position;
if purchased already connected, quick installation.
Donec velit neque, auctor sit amet aliquam vel, ullamcorper sit amet ligula. Curabitur aliquet quam id dui posuere blandit. Praesent sapien massa, convallis a pellentesque nec, egestas non nisi.