Immagine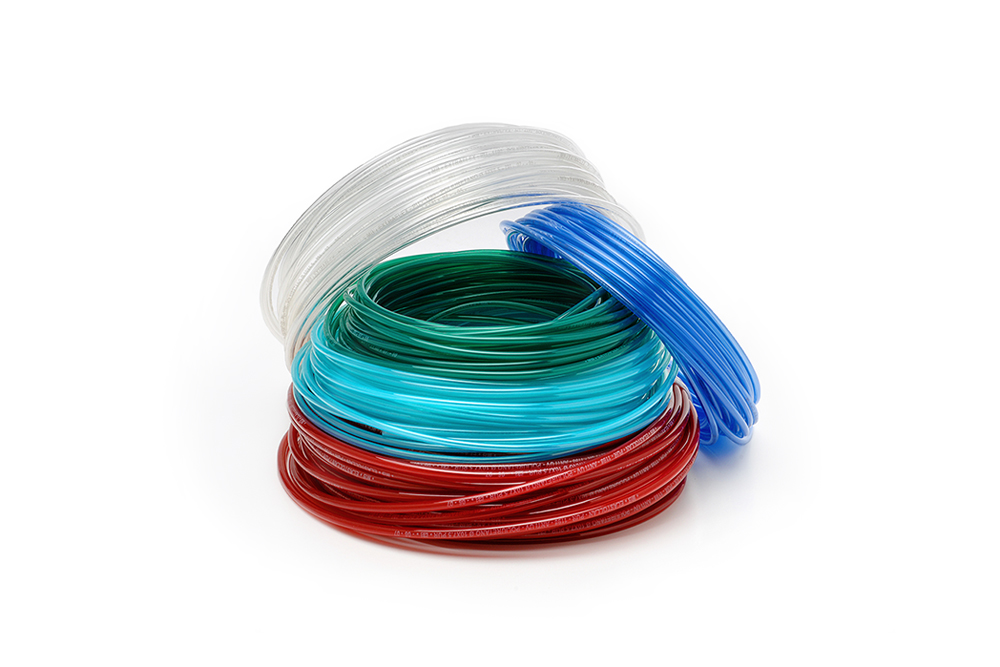 POLYURETHANE FABUTHANE® 54
Descrizione
Flexible linear tube in food etheral polyurethane. We produce it in transparent colors.
Features
Features
Flexible ethere base polyurethane tube, stabilized in light and hardness 54 Shore D. Food grade acting on contact with solid and liquid foods. We produce it in a range of transparent colors that, in the case of liquids, allow to observe the passage of fluid.
Grafico caratteristiche
Low temperature resistance
9.5
High temperature resistance
3.2
Dimensional stability
9.9
Contenuti custom
Recommended fittings
All types of pneumatic fittings (quick, semi-fast, cyanfrin, ogiva and rubber carrier).