Immagine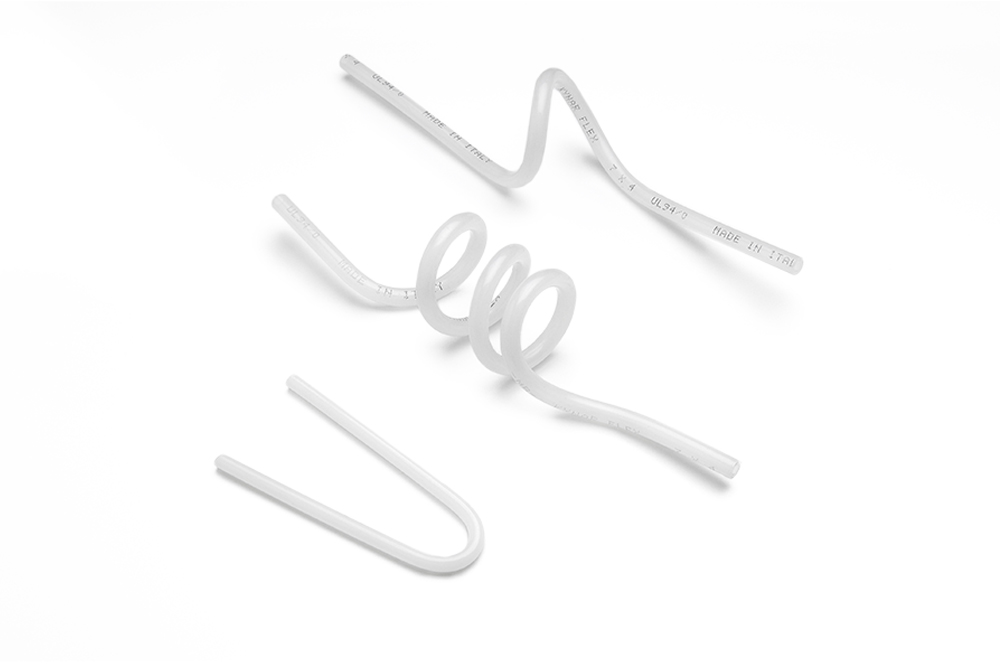 KYNAR FLEX® 2800
Descrizione
Linear tubing in KYNAR FLEX® 2800, flexible vinylidene polyfluoride (PDVF). Ideal for applications with exposure to less aggressive substances and temperatures below or equal to 90°C.
Features
Features
KYNAR FLEX®2800 tubing, vinylidene polyfluoride (PDVF), flexible copolymer intrinsically resistant to light, heat, aging and self-extinguishing UL94 V0. It is resistant to many common industrial fluids and gases, including ozone, and does not promote the growth of fungi. Its ozone resistance makes it an ideal product for disinfection processes that use this gas. It is one of the food grades of our production.
Grafico caratteristiche
Low temperature resistance
6
High temperature resistance
7.5
Contenuti custom
On request
For the food version, at the bottom of the standard code must be added "FA" (e.g. TK4X6T100 for industrial applications not in contact with food; TK4X6T100FA for food contact tube).