Immagine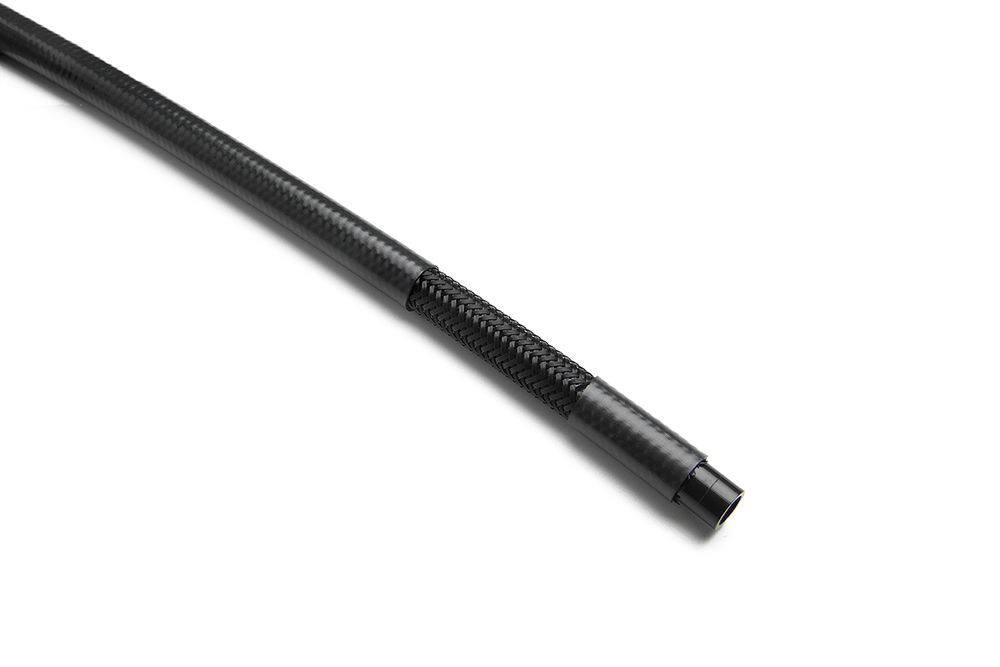 TRIPLE LAYER HOSE FIREPROOF
Descrizione
Flexible linear hose in PA 12 PHL MB-LONGLIFE® covered with dense PBT braid and protective sheath in self-extinguishing ether base polyurethane. Product used in applications where sparks and welding slag come into contact with the surface with discreet frequency.
Features
Caratteristiche
Internal tube in polyamide 12 PHL plasticized, stabilized in light and heat, protected by a central layer composed of a dense mesh woven PBT wire texture and an outer layer of UL 94 V0 self-extinguishing base polyurethane. The unpaired PBT wire braid, in addition to offering additional protection to the inner tube from sparks and welding slag, facilitates and speeds up assembly operations, allowing on the one hand, to unsink the product without the risk of ruining the outer surface of the inner tube and on the other, once the pipe is installed, it guarantees protection to the inner tube part between the end of the fitting and the point where the pipe was unseaded.
Grafico caratteristiche
Low temperature resistance
8
High temperature resistance
6.5
Contenuti custom
Recommended fittings
All types of pneumatic fittings (quick, semi-quick, fit, bicone, rubber carrier...).